Attract and Retain Staff with the Right Office Fit-Out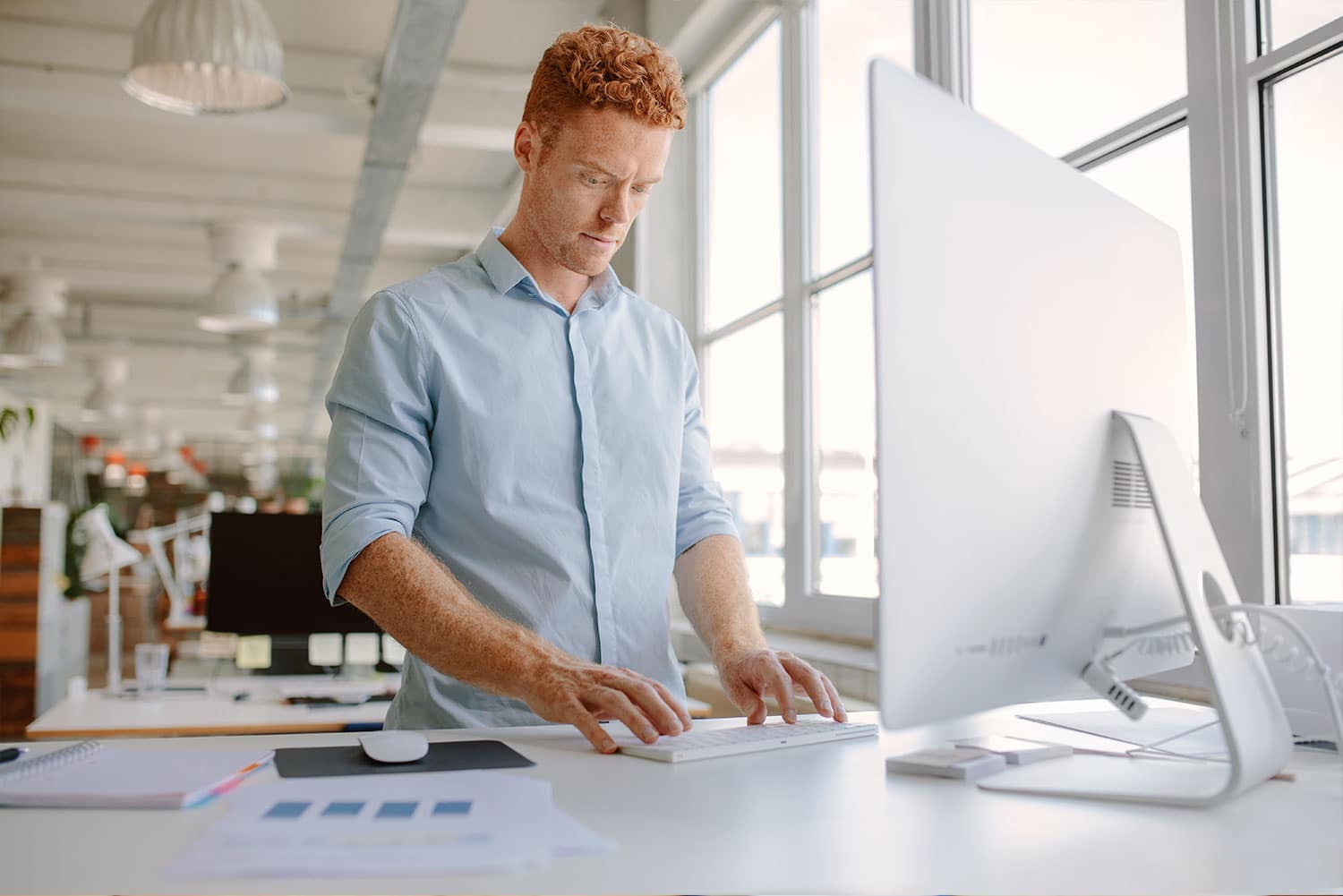 Every worker is unique, so more and more companies are moving away from traditional corporate design and attempting to lure the best talent using dynamic office spaces. 
The relevance of Workplace Design has become a key player in the professional arena, with both employers and workers siting the positive influence of a successful office fit-out on yield, mood and job satisfaction. 
This changing corporate landscape has seen many employers introduce operational zones that either motivate, stimulate or revitalise their staff while they're at work. The push towards creating fun, interactive and collaborative workspaces has taken the responsibilities of office planners to new heights as job hunters assess a role's appeal via the fit-out of the office in which they'll be working. 
Time for a Fresh Face
If you're acquiring new business premises or upgrading your current workspace, it's a great time to reflect on the many aspects that contribute to a greater ROI and one of these is planning and furnishing the office layout. The conservative colour schemes and office designs of 50 years ago are making way for practical yet inspirational workspaces, which not only invigorate workers but enhance the time they spend in the office.
Many offices have introduced funky and visually appealing design elements, which encourage a fresh approach to working. Industry giants, such as Google and Virgin, have spearheaded the trend for creating workspaces that push the boundaries of 'conventional' offices. By offering staff perks, such as gym memberships, bowling alleys and eating spaces, these big brands have managed to keep their workforces driven and engaged.
While many business owners don't have the budgets of these glamorous juggernauts and may not want to foster a workforce of skateboard-riding, pool-playing employees due to practical reasons, they are still mindful of ways to encourage creative thinking by challenging the norms.
So, what are the best ways to improve staff morale and increase retention?
Shake it Up
A stagnant work environment leads to a sluggish workforce. Agile working is a way to think outside the box when planning your office layout. Movement has taken over many corporate spaces, with offices accommodating mobile workers and adaptable workstations. 
To combat the sedentary morale killer of being stuck at a desk all day, many companies have made their work environments more fluid. Staff can move around the office throughout the day using specified zones of activity. Choosing to walk to another zone or stand at a high desk for a while will help improve posture and circulation, while stimulating higher levels of focus and creativity.
Some companies choose the hot-desking option, whereby staff members sit next to a different person each day. To make hot desking effective, each desk must be equipped with adjustable chairs and laptop packs to suit everybody's size requirements. 
Take a Break
Most employees who spend their working life in an office sit in a sedentary position all day. Furthermore, aside from the odd trip to the water cooler or toilet break, many employees remain at their desk to eat lunch due to deadline constraints, thereby exerting little to no movement throughout their office routine.
Corporates are now acknowledging the benefits of downtime for workers and have introduced quiet zones and relaxation areas, whereby workers can gather their thoughts. This also helps to relieve eye strain and back pain by encouraging staff to take a break from their desks and computers. Along with musculoskeletal disorders, studies have shown that a long-term sedentary work environment can lead to heart problems, diabetes and obesity, which are major contributors to increased staff absence and lower retention.
These social or rest zones need to be inviting, comfortable and clear of work-related equipment. In some offices, a café culture has been built up around the ability to chat with team members or hold casual meetings if need be.
Turn Up the Volume
Colour plays a huge part when designing an office space as it can be creatively stifling to sit all day in a dull, dim office. A positive colour palette can help improve creativity and boost morale as well as reduce stress. 
Clean lines, colourful artwork, murals, mirrors, inspirational quotes and pictures of staff and their achievements all contribute to a sense of wellbeing. Having an appealing office fosters the desire to want to come to work. Think vivid blues and yellows for productive, activity-based areas. Blue is a key colour for stimulating the mind and helping people express ideas, so it's also a great choice for meeting rooms. 
Go for neutral comforting pastels to calm the mind, while leisure areas can be a combination of both interesting brights and soothing paler colours, such as pink, to create a more intimate atmosphere. Lighting also plays a huge role in lifting the mood of workers and dimly lit interiors contribute to eye strain.
Collaborative areas with softer, more relaxed furnishings have also proven to be hugely productive for groups looking to solve problems or generate new ideas. Consider shaking up the traditional boardroom with its seats-around-a-table design by introducing beanbags or scattered seating with a central hub to tune into some alternative thinking and problem-solving.
Comfort is Key
Show your workers you value them by fitting out the office with ergonomically sound, adjustable furniture and tech. People come in many different shapes and sizes, so an office that accommodates petite to extra-large, with some oversized or undersized furniture, will lead to higher office morale. Even employees who are regular-sized will warm to an employer that understands not one size fits all. 
Make sure your staff know how to utilise the sit-stand devices, adjustable desks and laptop packs so everyone knows how to get the best out of their workstation. 
It's All in the Planning
Planning an office fit-out requires consideration of budgets, staff requirements, usability of space and taste. As an employer your style may not be to everyone's liking but there are some tried and tested favourites that are sure to be a hit with your workforce. Consult a professional interior designer if you're unsure how to proceed. 
If you're feeling overwhelmed, enlisting the help of the experts at ErgoWorks Consulting will help you create a workspace that will not only attract talented staff but will also go a long way to supporting your existing employees. 
Any good business owner knows your bottom line is built on your workforce, so set your operations high and reward your employees with an attractive and functional office that helps them to feel good about coming to work every day.