The Best Places to Work in Australia Encourage Workplace Health and Well-being
Australian's spend a significant amount of time at work.  Whether it is at the office or a remote location, we tend to be take additional time on top of our normal working hours to respond to emails, answer telephone calls, and work on various assignments. 
Work is an essential part of our lives.  Therefore, it is crucial to understand its influence on our overall health and well-being.  If you're unhappy or stressed at work, this can lead to long-term consequences.   
Australia's "best places to work" for 2017 have been announced in an annual benchmark study conducted by Great Place to Work Australia.  With workplace wellbeing, and health and fitness being voted the key components of a company's success, they have identified that the best companies have "carried out an ergonomic assessment on a majority if not all workstations".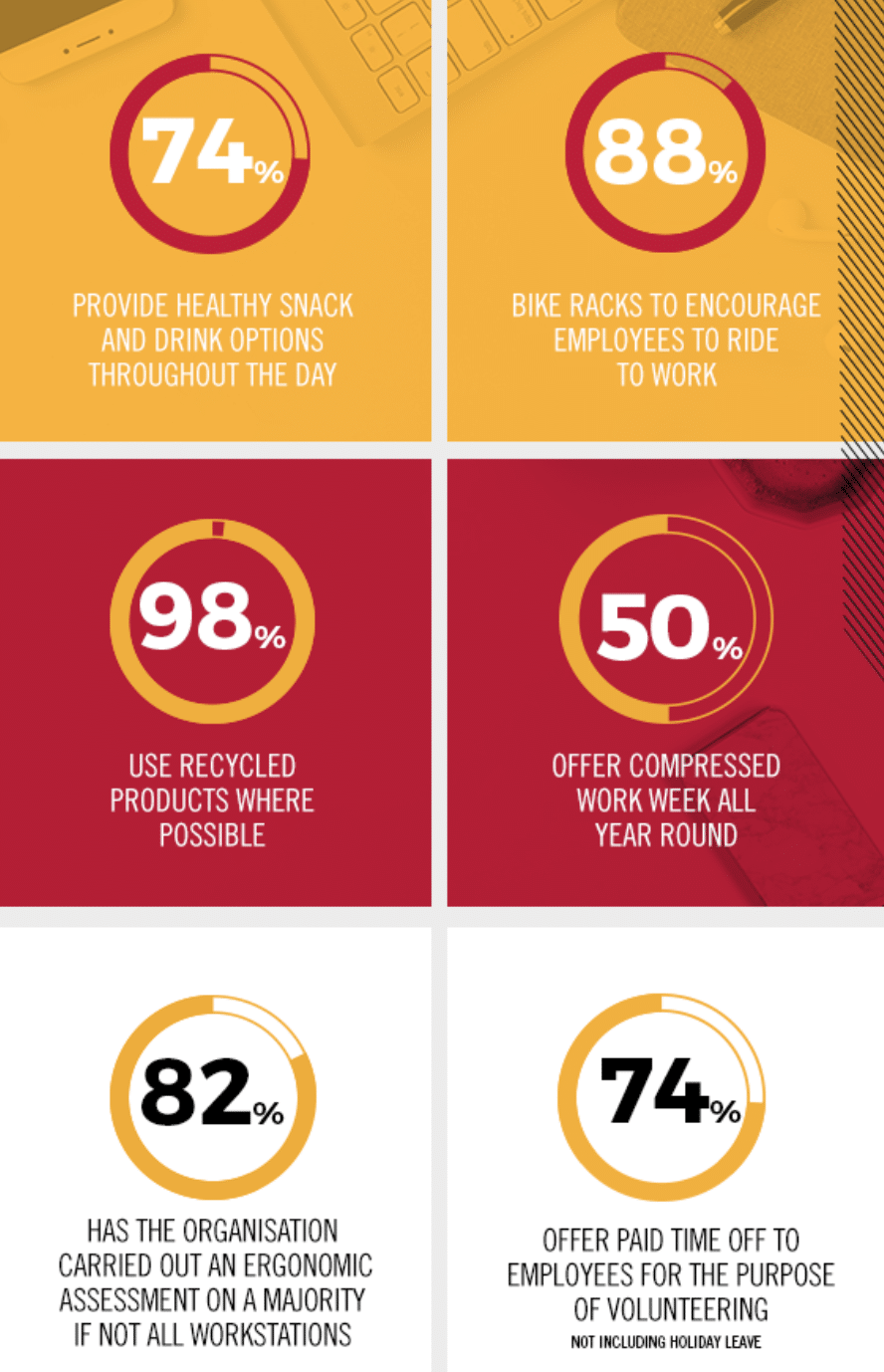 Sitting at a desk for hours at a time may not seem stressful on the body, but a poorly set-up workstation can lead to injuries.  So, if you are feeling uncomfortable at work, it's likely that something is not right about your workstation set-up!
At Ergoworks, we provide innovative tailored solutions that empower organisations to improve the quality of life of their employees.   Our team of experts consists of physiotherapists, ergonomists and occupational therapists that are able to provide solutions to meet every requirement.  We provide consulting services to organisations across Australia – from basic ergonomic workstations assessments to product selection and education.
"Being a great workplace is no longer seen as 'nice to have'; today it is imperative to business vitality and success".  If you want to foster a happy and healthy work culture at your company by including ergonomics assessments as a component, speak to one of our health professionals at Ergoworks or visit our website for more information: https://www.ergoworksconsulting.com.au/
You can also download the full study by Great Place to Work Australia here: