E-learning – What Are the Benefits for Workers' Wellbeing?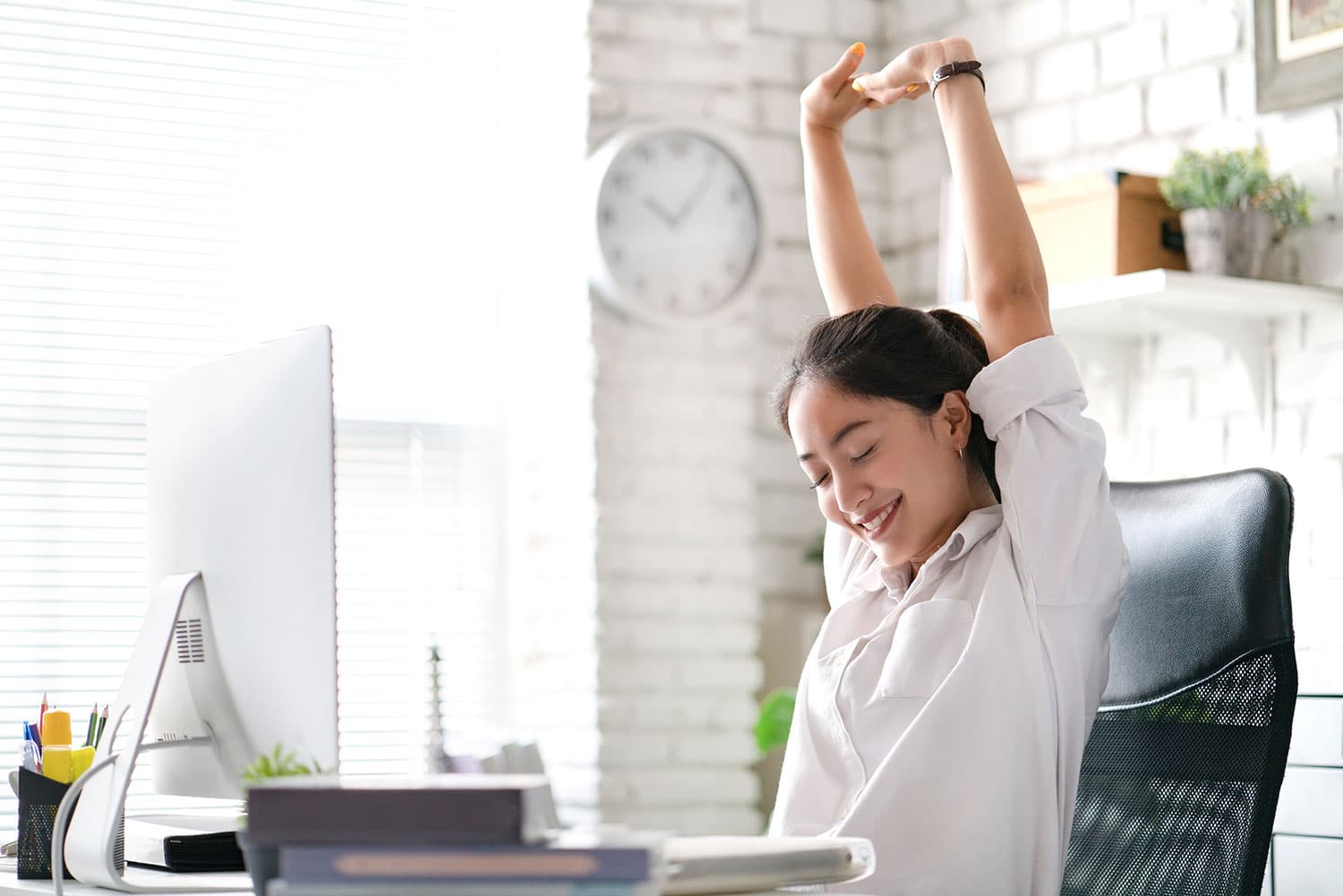 As more employers begin to flag potential workplace health and safety (WPHS) hazards within the office environment, the push to automate ergonomic risk assessments is gathering speed – and it's helping big corporations keep track of their 'high risk' staff, thereby avoiding future health issues and extended absences.
E-learning Creates an Online Audit Trail of Staff Concerns
In a large company, it is difficult to monitor every employee and their respective ergonomic complaints. Hence, there is a push towards self-diagnosed health risk assessments via e-learning, such as Ergo Assess.
This automated 'self-aware' approach helps assess and establish workspaces, so they comply with ergonomic standards. This is a win for many modern business owners, who recognise their legal obligations in regard to safe and healthy working environments for their employees.
As more employers acknowledge the link between non-compliance and staff sick leave, there is a groundswell of support for effective online solutions that report back to office managers regarding the health status of their workplace environment.
In large corporations, whereby the number of workers runs into the hundreds or thousands, it's counterintuitive to sit down with every employee to individually examine their workstations and discuss any ongoing health concerns.
Ergo Assess allows team leaders to 'risk rate' their staff then implement resources only for those in need.
Using Online Data to Determine the Best Course of Action
While small to medium businesses may engage ergonomic specialists to inspect each workstation for their team, this practice is financially and physically prohibitive for large organisations.
Ergo Assess is designed to help employees self-assess and self-diagnose to identify any risks to individuals or workstation hazards. Following an appraisal of these reports, a recommendation can be made to deploy resources. The effective utilisation of staff only when necessary, saves companies a huge amount of downtime and costs.
E-learning Within the Parameters of WPHS
Ergo Assess is a powerful online application allowing employees to set up functional and comfortable workstations for increased productivity. Qualified physiotherapists and ergonomists helped create the Ergo Assess e-learning programme to focus on 4 key areas: posture, positioning, breaks and glare.
Eight out of 10 employees suffer injuries to the soft tissue as a result of sitting at a desk all day, which includes neck, back, wrist and shoulder pain, as well as eye strain and headaches.
The overall aim of e-learning is to help staff better understand their own workstations and habits.
If a company employs agile workers, this online solution allows individuals to document their own issues, without having to send ergonomic consultants all over the city or state to oversee operations.
The Benefits of Ergo Assess
Flexible Access – A fully automated system, the software can be logged into at any time.
Engaging Functionality – Applies various learning methods to ensure maximum understanding and interaction.
Assess Collectively – Can manage all employees, regardless of their locations, at the touch of a button.
Saves on Resources – Physical assessment is only recommended for individuals and workstations considered 'at risk'.
Online Coaching – Educates staff to take responsible action to minimise their own issues.
Strategic Analysis – Gives in-depth reporting on the risk levels of all staff members.
Cost-Effective – Saves resources by reducing the number of onsite inspections.
Easy-to-Use – Administering the system is simple, with no additional software requirements.
A Growing Demand to Meet Specific Health Needs of Staff
Ergo Assess offers a cost-effective solution to resolving ergonomically influenced issues. It does this by helping employees self-educate, while simultaneously highlighting to employers the areas where physical intervention is required.
For more information about Ergo Assess and how it can help address ergonomic or health-related issues in your business, please contact the knowledgeable team at ErgoWorks Consulting.