Why the Sit-Stand Device May Not Be the Answer You're Looking For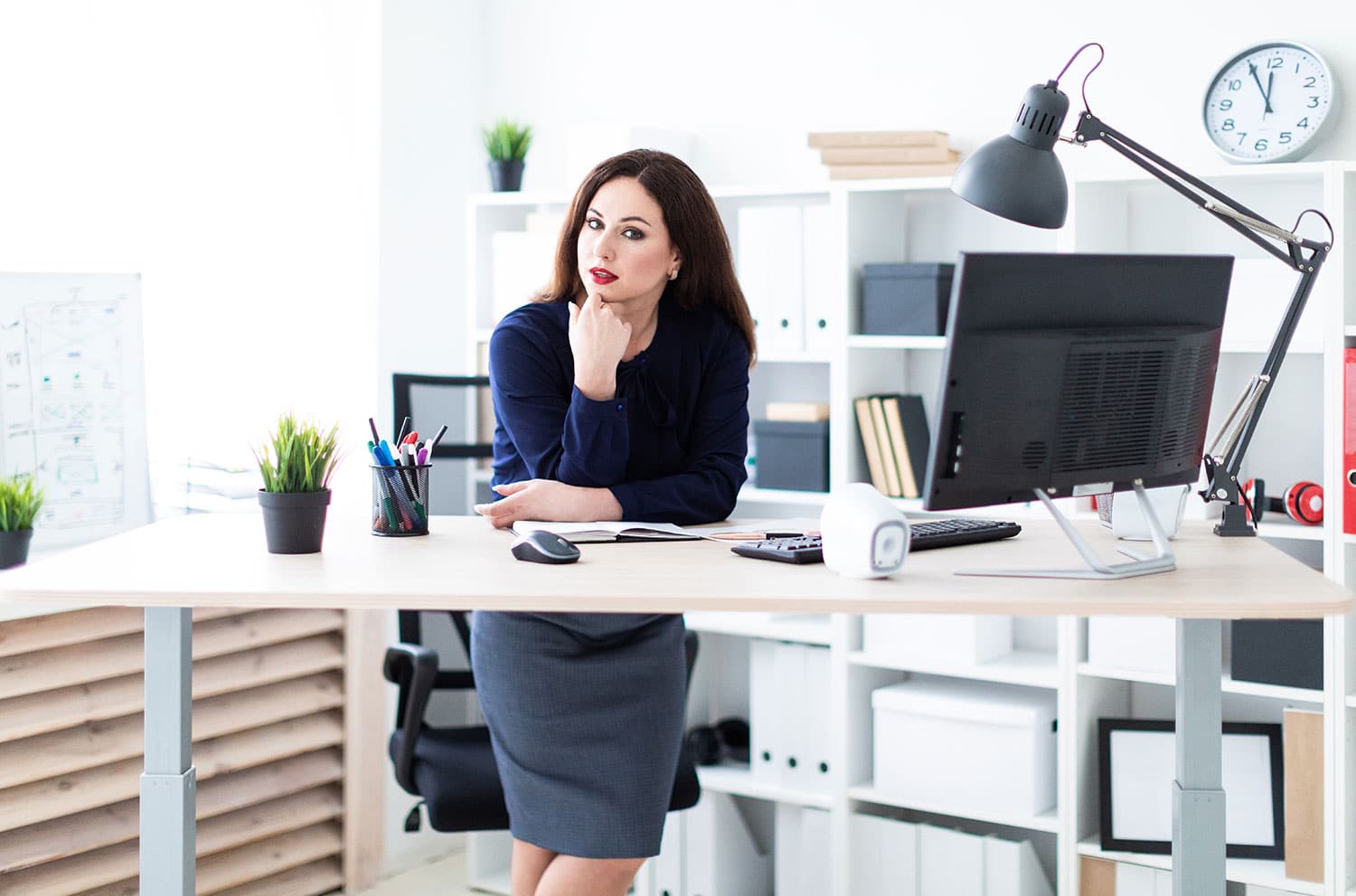 With all the fuss about standing at your desk to help improve posture and burn more kilojoules, many people are missing the point – standing all day is no substitute for being active.
No matter how multifunctional your sit-stand device is, it won't help you lose weight nor fix your back pain. You need to get up and move to make healthy changes to your daily office routine.
The impact of incorrect ergonomics
Workstation posture has been a hot topic for some time but, in today's modern office, with the negative effects of sedentary lifestyles on employee health being compared to that of smoking, employers are taking a lot more notice of their staff's ergonomic requirements.
The list of health complaints at work due to poor posture and less-than-satisfactory office equipment are lengthy, with back, neck and associated musculoskeletal pain, repetitive strain, stress, low morale and increasing sick days adding up to reduced productivity and lower staff retention.
Pressure on the joints is one of the major causes of workplace illness and absence, making poor posture the enemy of both employers and employees, alike.
Responsible employers are encouraging healthier work practices, which has enabled the sit-stand desk to be heralded as the silver bullet for sedentary office workers. While a functional sit-stand device can be a highly effective workstation, it's not a quick fix to many of the aforementioned issues.
The one-size-fits-all approach of just buying a bunch of adjustable sit-stand devices for the office doesn't take into consideration the best practices for these ergonomic devices, nor does it deliberate on the person using it or for how long. A sit-stand device in the wrong hands for the wrong purposes will do just as much damage as sitting all day at a desk.
The risk of apathy
Whether you're sitting down or standing, if you're stuck at your desk for hours at time, your behaviour still comes under the category of "sedentary". Standing for lengthy periods can be just as harmful as sitting down.
While sitting for long periods often leads to tight hamstrings at one end of the spectrum and more serious health concerns at the other, studies have shown that standing in one position comes with significant issues as well.
Long-term standing leads to cramps, pooling of the blood in the lower limbs and musculoskeletal ailments, such as hip and back pain, while many workers often favour one leg, so knee pain can occur from locked joints.
Keeping the body in an upright position for too long also leads to mental fatigue because you're putting extra strain on the heart and the reduced blood flow to the loaded muscles will result in muscle fatigue.
Take notice of any discomfort because it's your body's way of telling you to switch positions. When using a sit-stand device, make sure you're wearing the appropriate cushioned footwear, rather than heels or boots.
If you are prone to fluid retention, rather than raising yourself from a chair to a sit-stand device, you're better off going for regular brisk walks around the office or outside and in your lunchbreak.
Standing is no substitute for exercise
Standing does burn more kilojoules than sitting, however, the amount over a typical day is minimal and certainly not a healthy alternative to frequent movement or lunchtime exercise.
If your desk area is a little tight, you may consider that having to bend down to reach workplace items, such as phones, keyboards and mice, means you're moving more. However, what you're really doing is just straining your body.
How to get the best from your sit-stand device
Some office workers may see the task of adjusting their sit-stand device as just another item on their 'to do' list to address during their day, which makes it more likely that they'll set their desktop at the start of the day and leave it that way. If they've not set up the correct height, reach and configuration, this will impact their comfort.
If you've fitted out your office with sit-stand desks and devices and a new employee sets up in a cubicle with the device without the necessary training, the equipment may turn out to do more harm than good – especially if the height adjustment is wrong as this will lead to prolonged leaning.
Often workers will think they have to get up and stand for the majority of the day, whereas it's better for them to break the standing part of their day into bite-sized chunks of 5-10 minutes every hour.
Another factor to consider is the monitor height, which must be adjusted for sitting and standing postures. Therefore, it's recommended to equip the sit-stand desk with an adjustable arm for the monitor to avoid neck strain.
Perhaps the real danger of these ergonomic solutions is that they are too easy to install. Without education and training, any positive effects will be minimal.
Get it right, the first time For best results when buying either complete sit-stand desks or adjustable retro-fitted sit-stand devices, contact your nearest ergonomic professional to help explain the dos and don'ts of using this type of equipment, so you can enjoy a more comfortable experience at work overall.